WHAT IS AN EMPLOYED RESOURCE MODEL?
An Employed Resource Model (ERM), also referred to as an Employed Consultant Model, is often described as a way to bridge the gap between permanent and contingent workers. Organisations who engage people directly become their employer and as such are responsible for all aspects of HR and people management. Whereas when securing additional project resources through a contingent labour model, it is the supply chain's responsibility to manage the workforce.
Clients often find however that when they're looking for additional resource to support with specialist projects or for a prolonged period of time, the contingent hire model doesn't allow them to secure the skills they need. Through an ERM model Linx directly employs workers on the client's behalf, placing them on projects where their skills are in demand, and providing the individual with more stability and the prospect of future work. In addition, an ERM solution negates the need for contingent worker legislation such as IR35 and AWR, which can sometimes deter potential applicants.
RETAINING

THE RIGHT PEOPLE TO DELIVER YOUR PROJECTS
We know that global organisations manage multiple projects simultaneously, which often includes joint ventures and partnerships with other companies. That's where our ERM model provides a great solution to secure talent to redeploy on multiple or consecutive projects – with Linx holding responsibility for managing the HR and engagement aspects of their employment. We'll work with you to identify what project requirements could be better served through an Employed Resource Model, then ensure that your extended workforce is engaged with your business, culture and project goals throughout their working time with you.
WHAT ARE THE BENEFITS OF USING AN EMPLOYED RESOURCE MODEL?
Through an ERM you're able to secure much more expertise within your project teams, without adding more work and people for your internal HR team to manage. Workers can be seconded onto multiple projects or kept within a central team to provide specialist support. We'll take care of their engagement, pay, pension, benefits and welfare – leaving you to focus on project delivery. Throughout their engagement there'll be regular opportunities for you to review their progress and performance with the Linx team, and we'll also support you to identify if there are any further work opportunities to assign the workers as your project nears completion.
CHALLENGES

WE OFTEN HEAR… 
"We need smarter solutions to attract highly skilled project based workers."
Traditionally organisations have only looked at recruitment in two areas – permanent employees and contingent workers. Where highly regarded skills are in peak demand in the industry though, it takes a different approach to ensure you can maintain the specialist expertise needed to deliver your projects.
MEET THE EXPERT
Greg Compton has extensive experience working with global organisations to help them develop the right workforce solutions to enable their businesses to remain responsive and flexible, including devising Employed Resource Models to support on and off-site project delivery.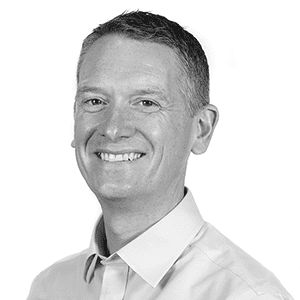 REQUEST A CALLBACK
If you want to understand more about how an Employed Resource Model can play a part in your workforce planning, then share your details below. 
NEWS AND
INSIGHTS
See the latest updates from the Linx team.